Sometimes people asked me how I make my edits. In this blog, I will give some tips about my workflow. To shoot this video in the Blue Mountains, I combined my DSLR, GoPro, and the Mavic drone.
Tips when you start filming:
1. TAKE LONG AND SHORT SHOTS
Most of the time, I use only 5 seconds from one shot. But when you edit on the rhythm the music, and the music slows down, you need longer shots as well.
2. HAVE IT PLANNED OUT BEFORE HAND
For this video, I had some luck. First of all, I was able to film for three days: two days with my hosts, (we rented a holiday house for the weekend) and one day with the tour company. The weather was really different each day. During my last day of filming, you couldn't even see the Three Sisters (most touristic spot), because of all of the fog. Luckily, I had enough footage in total and was able to make the edit with all the highlights.
3. THINK ABOUT BACKGROUND NOISE
Especially with a lot of nature shots, I prefer to add some background noise instead of only a music song. On this way, your footage has more dynamic. So always film with audio and record it later with a zoom.
4. GET FEEDBACK
Try to be open-minded and see feedback as an opportunity to develop your skills. When I'm arriving in a new city I always try to meet up with other filmmakers. You can find them on facebook groups, Couchsurfing or Instagram if you use hashtags right hashtags.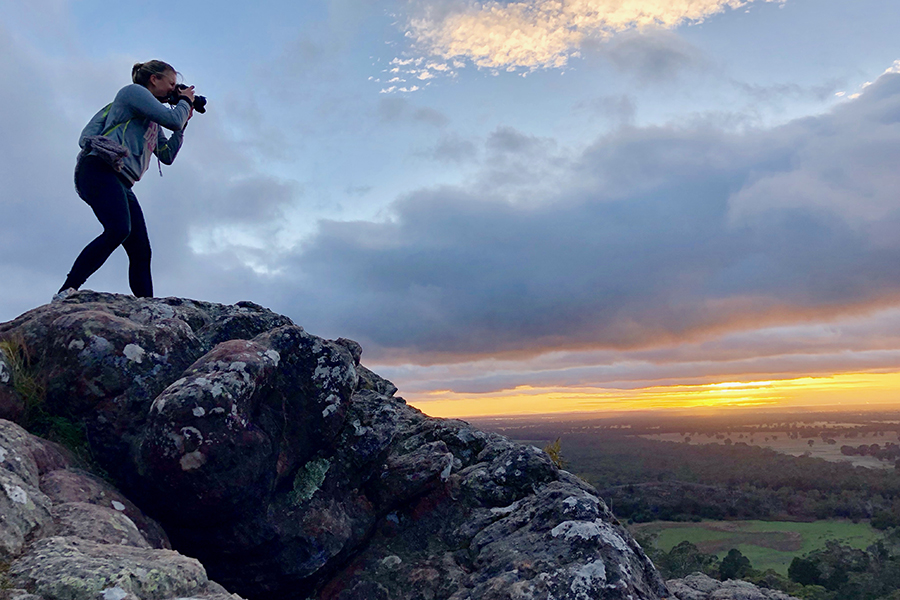 5. KEEP YOUR VIEWERS ENGAGED
Engagement is key when creating any type of video content. So, how can you keep them watching? I always make sure I shoot enough different kind of shots. This means close-ups, mid-shots and wide shots of the same subjects along with pans and tilts. Movement is important for keeping viewers engaged, so I don't even bring a tripod during my travels. If I have to film an interview, I will build a tripod out of stuff which if find around me. Check out also my other tips.